SEO Copywriting Guide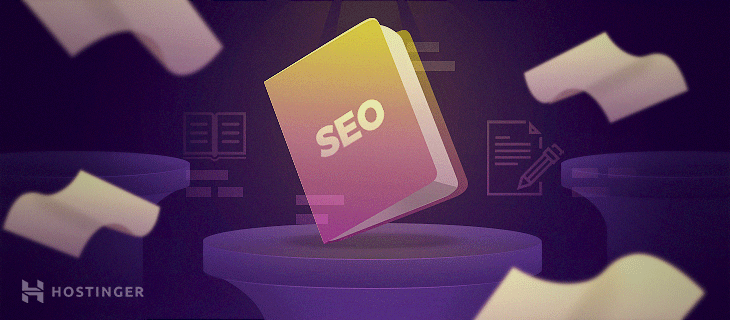 SEO copywriting is a technique used to produce content that's valued highly by visitors and search engines alike. It focuses on producing valuable and interesting information for your readers while following certain guidelines of search engine algorithms in order to appear higher on the SERPs.
SEO copywriting is extremely important for online businesses that want to grow their organic traffic steadily. It doesn't require a big financial investment or a highly specialized skill set. As long as you're aware of what the process entails, you can begin producing SEO-friendly content that will convert.
Step One: Do Keyword Research
Before you begin the writing process, you need to perform keyword research. It's how you'll find out what keywords you should use in order to rank competitively on search engines.
These are some of the best tools for keyword research:
Use these tools to discover what keywords people input into search engines in order to find the information they are looking for. Then, choose ones that are relatively popular but have low competition.
Step Two: Decide on a Specific Search Intent
Search Intent refers to the specific type of information that the user is trying to find on the search engine. For example, the search term "Hairdressers near me" will produce very different results to "What qualifications you need to become a hairdresser". Both search terms revolve around the topic of hairdressers, but the intent is very different.
To ensure your content ranks well on search engines and provides valuable information to the readers, decide on the exact Search Intent you want to answer. Input keywords you want to use into the search engine, and see what results tend to come up. Check what kind of questions get asked most often, and choose the one you can use as the guideline for your content.
Step Three: Work Out the Structure of Your Article
Once you have your keywords and your Search Intent set, it's time to create a brief for your content. Doing so will not only help you cover all information you want to share with your readers, but it will also encourage search engines to rank it better.
Start with a heading (H1), which will be the main title of your article, page, or any other type of content you're working on. Then, split the content into logical sections and give each one a subheading (H2) of its own.
Make sure to not include overly bloated paragraphs – 3 to 4 lines of text is enough. People prefer to skim content rather than thoroughly read it, so you must adjust if you want people to stay on your site.
Step Four: Write the Text With SEO in Mind
Steps one to three are for preparation. Once you've completed them, you can begin writing your content. However, make sure to keep SEO in mind at all times.
Set up a list of keywords you need to include in your content and use the search intent as the main aim of your text. To help you with that, you can use these tools:
The tools above are equipped to help your content answer the search intent and rank better on search engines. They all provide a clear list of keywords that should be included in your text, and even specify how many times they should be repeated.
While these tools are paid, it is a worthy investment that can make SEO copywriting a much simpler process. Conduct some research on the available options and choose one that will provide you with what you need.
Step Five: Optimize the Content
This step involves optimizing all other aspects of your content alongside the text. A tool like Yoast SEO can be extremely useful at this point in the process, as it will clearly indicate what still needs to be improved.
Here are the aspects required to fully optimize your content:
Focus keyphrase. This keyphrase indicates the intent of your content and can be used to see how well you answer it.
Alt text for images. Including alt text for all your images is important for two reasons – it makes your content more user-friendly in terms of accessibility, and it also makes it easier for search engine crawlers to understand the content.
Meta description. A short summary of what the page or article is about. This summary will be shown on the search results, right under the title and the link to your website.
External and internal linking. Include external links to high-ranking websites that are relevant to your content. Also, include links to other content on your website, as that will help search engine crawlers index your website faster and easier.
Conclusion
SEO copywriting is easier than it sounds when you understand how it works and what you need to focus on. The process is also made much more accessible with a large choice of tools that can help you along.
Whether you are planning to write SEO-friendly content for your business website, your personal blog, or an eCommerce website, this guide will help you ensure you appeal to your visitors and search engines alike.
Was this tutorial helpful?