Introduction
Sometimes it happens that you press on some of the links on your WordPress website and they give you 404 page not found error.
Most usually it happens when a website is transferred to a different location however it's possible that this happens
almost randomly sometimes. This tutorial explains how to fix this error in the easiest way.
What you'll need
Before you begin this guide you'll need the following:
Step 1 — Logging into WordPress dashboard
Navigate to your WordPress dashboard (usually admin area can be accessed using http://yourdomain/wp-admin) and enter
your credentials to access it.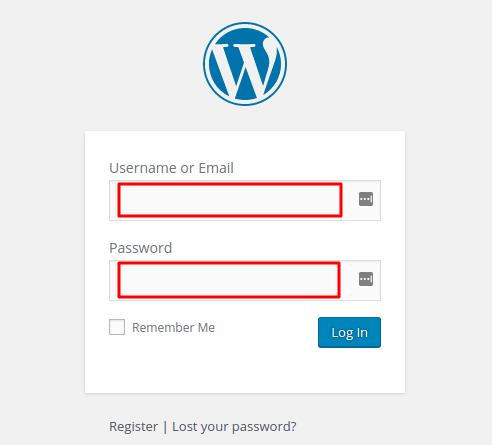 On the left side, there is a Dashboard menu. Press on Settings button and select Permalinks there.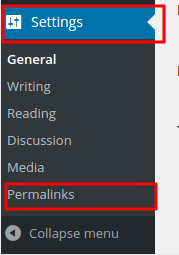 Now you need to select any URL type on the Common Settings. It's not important which type to select however it
cannot be the one currently in use (it's recommended to write down the current URL type as you will need it for the next step). Press the

button when this is done.
[In this example URL type
Day and name
is used so I have selected a different one –
Post name
]
Now you need to revert the changes which were made. Simply select the radio button (URL type) on the Common Settings to
the one you were using on your website or wish to use in the future. Press the

button again.
(In this example URL type Post name was selected temporarily so now it is changed back to Day and name)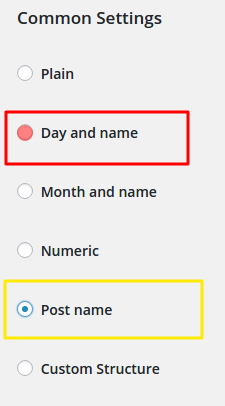 Conclusion
If everything was done according to the steps provided in this tutorial, links on your WordPress website should be fixed now. You can enter your website and try to navigate to every link or menu created. All of them should open without 404 page not found error. This is the most simple method to recreate corrupted links on every version of WordPress CMS.