Introduction
You can simply reset WordPress password when you are connected to WordPress dashboard, however, if you have
forgotten your admin password and cannot remember it, the password could be reset using phpMyAdmin database.
Before you begin this guide you'll need the following:
Step 1 — Logging into phpMyadmin
Login to your control panel and access phpMyAdmin. There you will see all of your databases on the left panel.

Step 2 — Selecting WordPress database
Here you should select WordPress database. If you are not sure which database is used for your current version of WordPress you can always
check it on wp-config.php file which is stored in the main location of your website (usually public_html directory).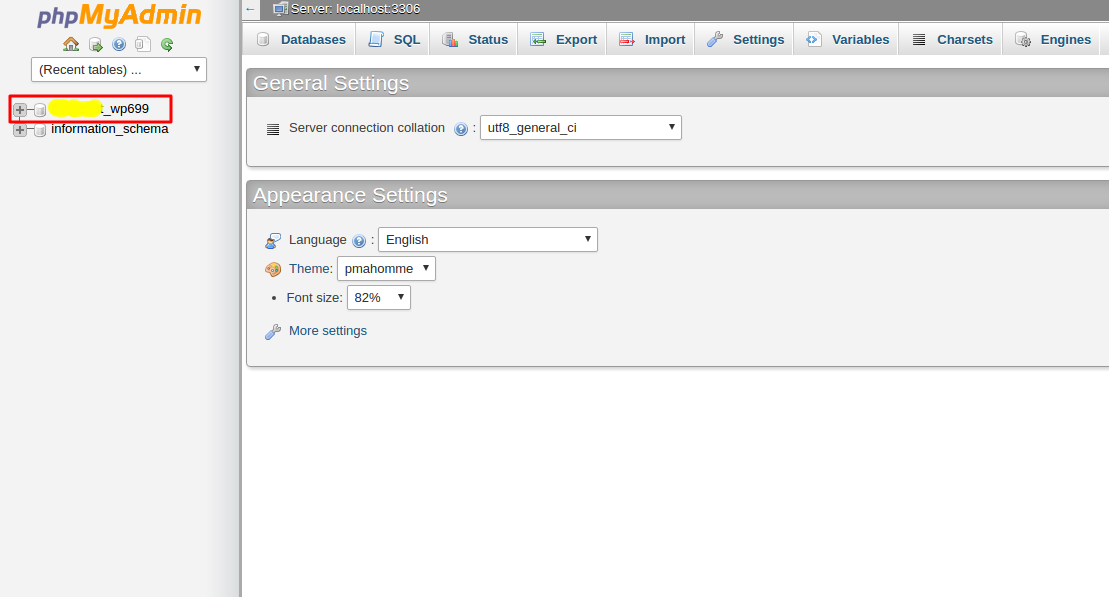 Step 3 — Selecting necessary database table
When a database is selected, all the tables are listed. (If they are not – click Structure). You should find wp_users table in the table column. It's possible that database name prefix can be different from 'wp_' (like in the screenshot provided below which is 'wpoj_' there) because the prefix can be chosen during the first installation of the WordPress. Despite that the ending of the table name will definitely be '_users' if it wasn't changed manually.
Now click on that table or simply select Browse next to it.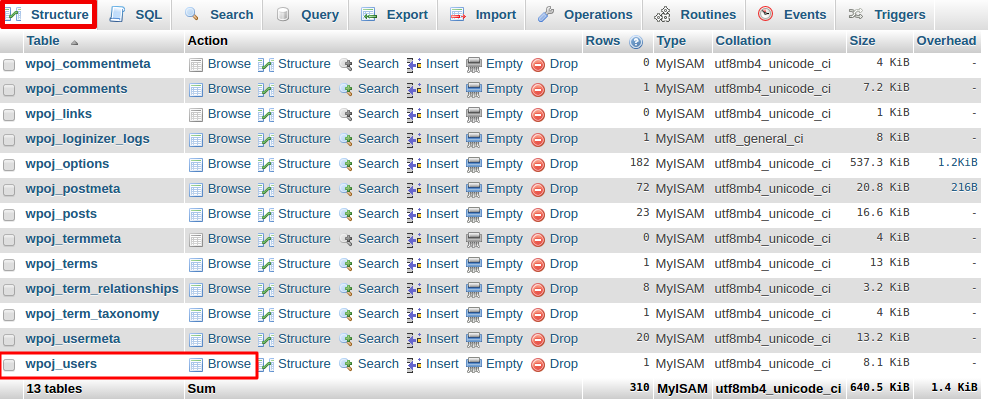 Step 4 — Selecting neccessary database username
Now all the usernames should appear on your screen. You should now press Edit next to the username which password should be reset.(Edit button may look like a pencil)

Step 5 — Resetting the admin password
Next to the user_pass line in the Value column, there is a long list of numbers and letters. Next to it there is a dropdown select box in the Function column. Here is a view of this area: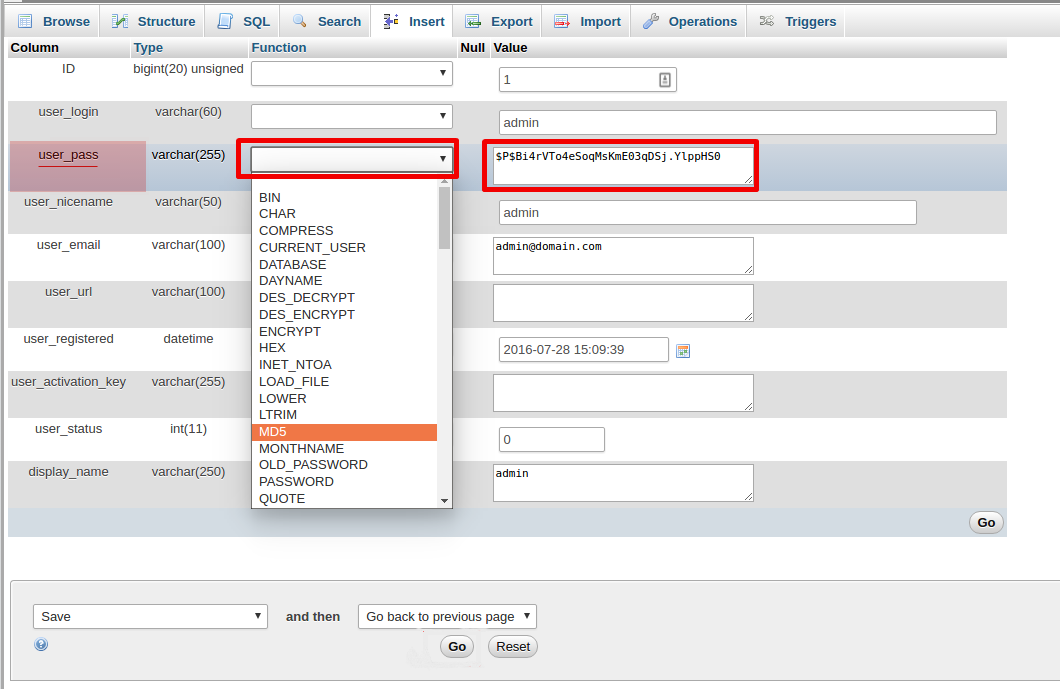 You should select and delete those characters on the Value column and type in your new password.
Type in the password you want to use. Just type it in normally, but remember, it is case-sensitive. Once you have done that, click the dropdown menu indicated, and select MD5 from the menu.
Click the Go button in the bottom right to save the changes.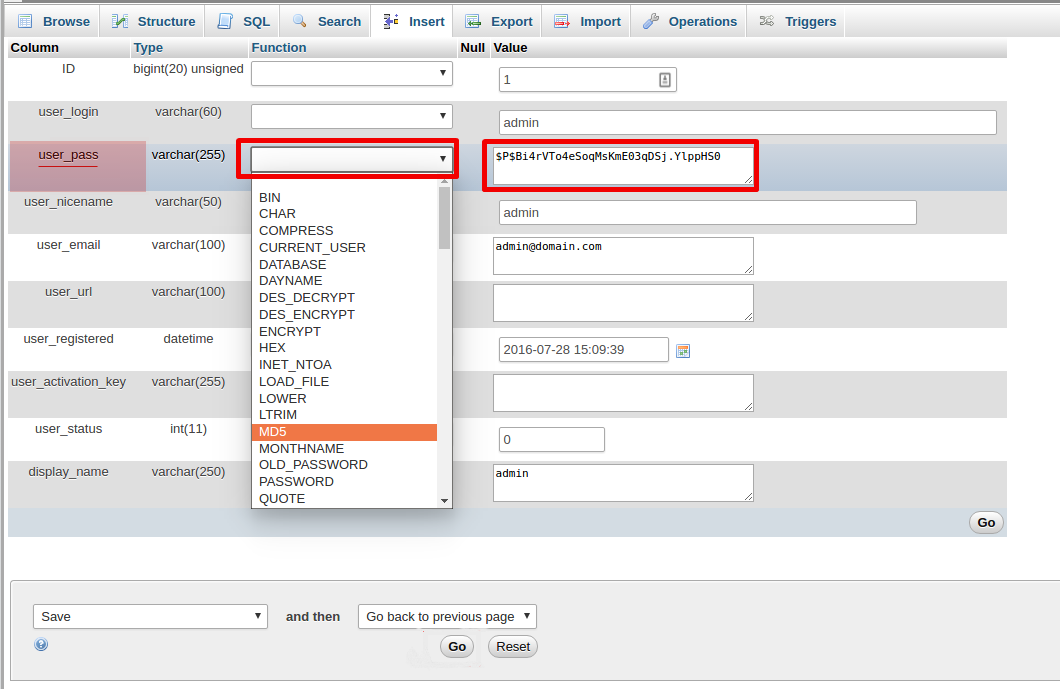 Conclusion
Your WordPress admin password is now changed. You can go to your admin area and test it. If it still fails you should repeat all the steps starting from Step 1 again. To prevent this in the future it's recommended to setup your administrator email address on a WordPress installation and then a password reminder feature can be used on WordPress login website (usually http://yourdomain/wp-admin).
Looking for a better way to host your website?
Transfer your website to the fastest web hosting platform with 24/7 dedicated support.