One of the most common reasons for websites to be unavailable are their incorrect nameservers or other DNS records. In this tutorial, you will learn how to check if the domain's nameservers are pointing correctly towards your hosting service while using various WHOIS lookup tools such as who.is , whois.net , whois.domaintools.com and so on.
What you'll need
Before you begin this guide you'll need the following:
Active hosting service and registered domain name
Working Internet connection
Terminology used:
Domain Extension – By definition, domain extensions are categories of Internet domain names. For example, if your domain is example.com, '.com' part would be called 'domain extension'.
WHOIS Lookup – An action, widely used to check domains for their registration availability, owner information, and most importantly – DNS/nameservers information.
Step 1 — Finding out your host's nameservers.
This information can usually be found in your hosting account's control interface. Look for the options such as Nameservers, DNS Zone Records, DNS, Update Nameservers, Account Details and so on.
This is a sample interface where nameservers can be found. Keep in mind that all hosting providers have different members area interfaces and yours may look different.

If you are unable to find the correct DNS records you should use, try contacting your hosting provider's customer support.
Step 2 — Choosing which WHOIS lookup tool to use
WHOIS lookup tools are mostly created by the domain registrars themselves and some less common domain extensions such as ".es", ".xyz", etc. cannot be checked using universal lookup tools. In this case simply query '.tld whois lookup' on Google where .tld is your domain's extension. For example:

You will almost always be presented with the working WHOIS lookup tool in the first search result.
If you own a domain name with more common extension (such as .com, .net, .org, etc.), feel free to skip this step entirely and use one of the universal lookup tools listed in Step 3.
Step 3 — Use WHOIS lookup tool to find your domain's current nameservers
Regardless of what WHOIS lookup tool you use, you will always be presented with the search field, where it asks you to enter the domain name of your preference. Here are couple of examples:
For who.is: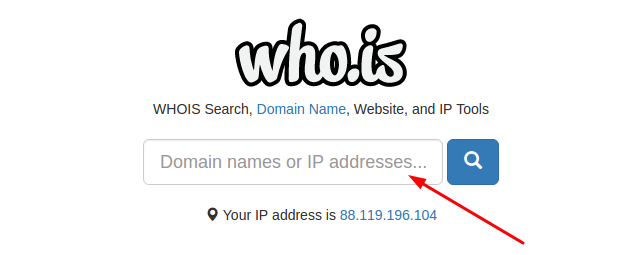 For whois.net: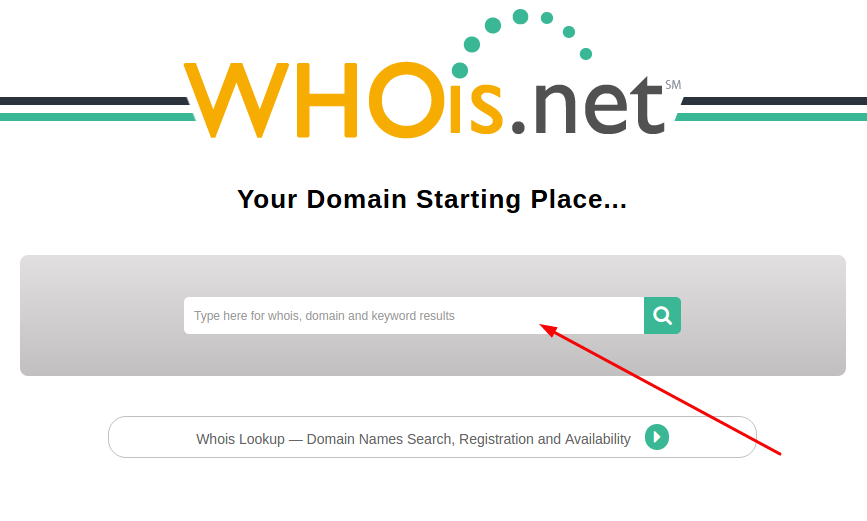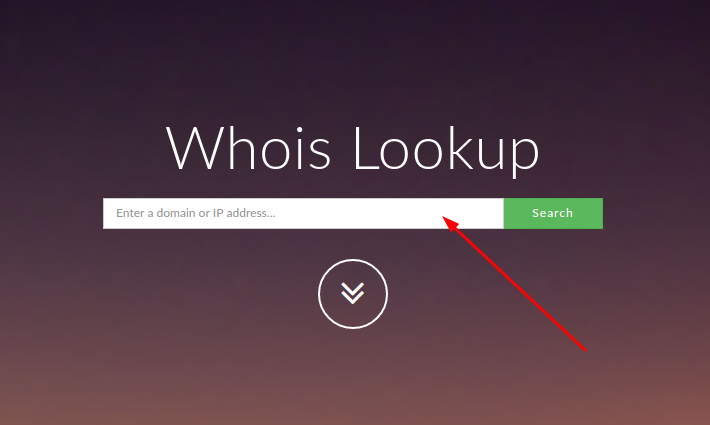 Now, in order to proceed, you will need to enter your full domain name in one of the mentioned search fields and click 'Search'. If everything goes through correctly, you will see one of the following:
---
---
Marked areas represent your domain's current nameserver values. And these are exactly what we are looking for!
Common Issues:
Domain shows up as Available for Registration

This basically means that the domain you have entered is not registered anywhere yet. Furthermore, it means that you will need to purchase the domain in order to use it to represent your website.
Or
You simply made a typo when entering the domain name. Try to enter it one more time or copy/paste it directly from your registrar. It may also be possible that the current WHOIS lookup tool shows you outdated information (especially common if your domain was recently registered). If that is the case, try using another WHOIS lookup tool.
---
Lookup does not show Nameserver values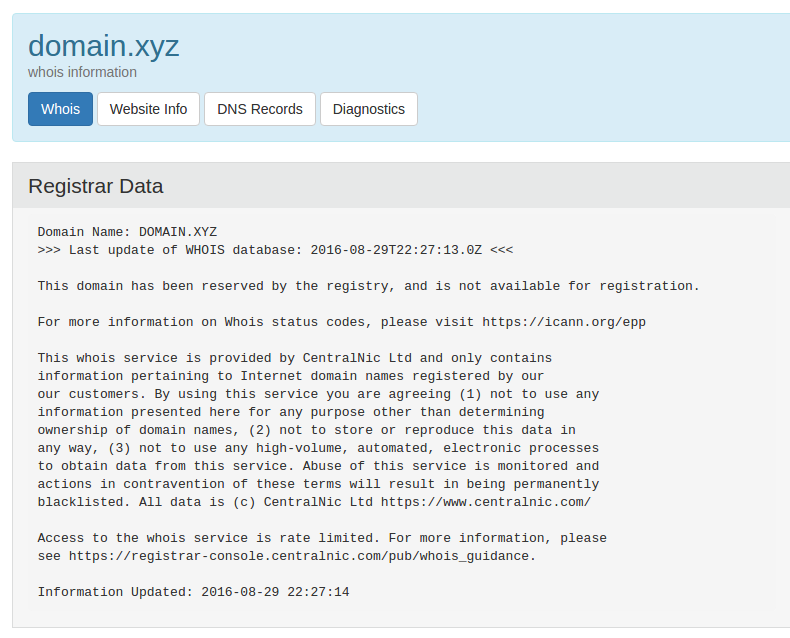 This usually happens when you try to check domains with less common extensions such as .es, .xyz, etc.. In this case, you will need to go back to Step 2 in order to find your extension-specific WHOIS lookup tool.
Step 4 — Comparing Nameservers
Since now you know your current nameservers, you can compare them to the ones given to you by the hosting company. If they are the same, the domain is pointing to your hosting account correctly.
If they are not the same, you will need to contact the company where the domain was registered and provide them with your host's nameservers (see step 1).
Conclusion
In this tutorial, we have learned to analyze our domain's nameservers while using widely accessible online WHOIS lookup tools. Using this knowledge you will no longer be unaware whether or not your domain is pointing correctly towards your hosting account.