7 Biggest Affiliate Marketing Mistakes to Avoid
Download Marketing Plan Template
In the article Affiliate Marketing: The Guide for Beginners, you've learned how to get into the affiliate marketing game. It's a huge business market that has the potential to become a massive passive income stream for many people.
But, it isn't exactly the easiest market to break into. Big bucks mean big competition, and with any business, mistakes can tank you before your site can have the chance to get off the ground.
In this article, we'll discuss some of the potential pitfalls in the affiliate marketing business.
1. Choosing the Wrong Niche
In other words, when you pick one that doesn't resonate with you. Successful affiliate marketing often involves a good amount of passion.
One example of this is the sale of health products such as supplements or organic foods.
The market for health products is immense, and it is one of the most profitable categories for affiliate marketing, along with the mattress industry and its multi-billion players like Leesa mattress. Yet if you have zero experience with the products or little knowledge of the industry, it can be more than challenging to just step in to.
If you have a great passion for the web hosting business, you can start building a review site. Web hosting companies such as Hostinger usually offer affiliate programs.
It's how the writer of this article laid the foundations of WHSR. People neede to be given accurate, comparative information on web hosts that would help them make the right choices when searching for web hosting plans for their own sites.
We strongly advise you to choose an affiliate marketing niche that you have at least a strong interest in.
2. Skimping on Content
As an affiliate marketer, one of the major strong points of your business is your content. Building a strong content foundation is vital to the long-term viability of your site. It serves to draw – and retain visitors.
Keep in mind that it is not only about bringing in visitors to your website but also convincing them to part with their money. It's strongly recommended that before writing, you carry out due diligence and use it for yourself.
When reading an article, your visitors can easily tell if you're speaking from experience or doing a blind-sell. One giveaway if you're doing a blind-sell would be the lack of actual performance data.

Take an example of web host reviews – writers usually carry out a battery of tests, and the data gives visitors a way to gauge how good the performance of a website hosted there would be. Building trust with your readers is of vital importance, and one of the key ways is by giving them useful information.
3. Ignoring SEO
Search Engine Optimization (SEO) refers to how well you're able to draw visitors into your site by organic means. Having great content is only part of the battle – you need to format it correctly to win top billet on search engines such as Google.
If you have very comprehensive content, but it's not optimized for search, there is almost no point to it. SEO isn't something that can be slapped on as an afterthought but needs to be planned for even before you craft your articles.
Make sure to carry out your SEO research before planning your article list – this way, you have a guideline as to what content and formats would be of maximum value.
4. Unrealistic Income Expectations
If the sole reason why you are getting into affiliate marketing is because of the money, you might be in for a shock. As newbies dive in, many people are hearing stories of affiliate marketers pulling in huge monthly commissions.
While that might be true in some cases, the reality is that to reach that stage involves an awful lot of commitment – in time, effort, and sometimes actual cash. Think about the time you'll need to research, craft, and optimize even one article, then multiply that by a hundred.
Meanwhile, you'll need to continually revise all the other articles, while paying for and maintaining your web hosting account. It gets even worse if you're doing this while trying to hold down a full-time job since your free hours are even more limited.
Building up the momentum towards owning a successful affiliate marketing website takes time – don't expect to earn too much in your first year or so.
5. Ignoring Site Performance
If you aren't paying attention to the speed and performance of your site, then you will lose sales in the long term.
It is proven that slow websites tend to have lower traffic (and thus, revenue) than fast-loading sites. True, paying for a powerful web hosting might be one way to overcome this, but there is a lot you can do to optimize your website for better performance.
For example, by enabling gzip and image compression on your host, you will speed up your site considerably. Even the theme that you choose for your website can dramatically impact its performance!
6. Not Extending Your Reach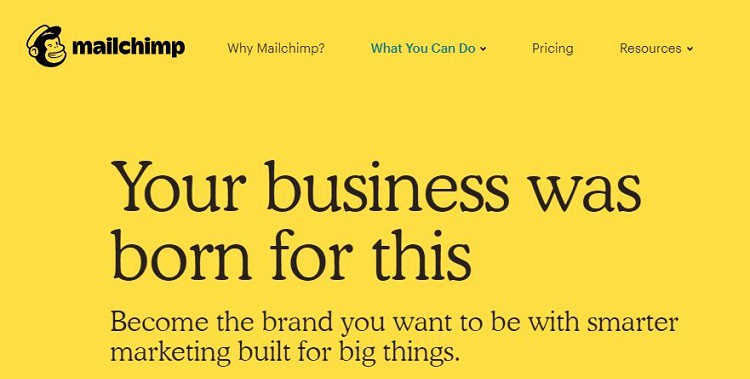 Aside from SEO, there are other ways in which you can increase your visitor count. The Internet is swarming with content and websites today, so it isn't practical to always rely on people to find your content.
By using your site to build an email list, you can leverage on another powerful tool – email marketing. Through this, you will have the power to reach out directly to a pool of customers whom you know have already expressed some form of interest in the topics you share.
There are tons of email marketing tools that play nice with popular Content Management Systems such as WordPress, and if used correctly, it will be a significant part of your arsenal.
7. Losing Focus
When website traffic starts to build, it can be tempting to monetize as much of your site as possible. This might mean stepping into other forms of advertising such as Google Ads or even leveraging on YouTube, but remember – more content will impact your site performance.
Stay focused on your niche, and don't try to overpower your audience. Stay relevant and keep moving visitors to the direction of your main sale – the niche in which you are involved. Many advertising networks give you very little control over what they show, which is another drawback here.
If you want to advertise something else, at least try to ensure that it is somehow related to what your main products are.
Conclusion
The affiliate marketing business can be very competitive, but if done right, it can be a good source of income.
As an affiliate marketer, try not to focus only on raw data and end up forgetting the most crucial element of all – the individual visitor.
Always remember that the visitor is a customer. How well you please your customer will likely be the main objective that decides if you have a successful business. They affect your sales and your reputation.
Finally, be dedicated. Only through perseverance will you make it. Be prepared to work through problems, face long stretches with zero income and the ever-changing challenges that Google may throw your way.
Was this tutorial helpful?