101 to CRO: How to Optimize Your Website for Conversions?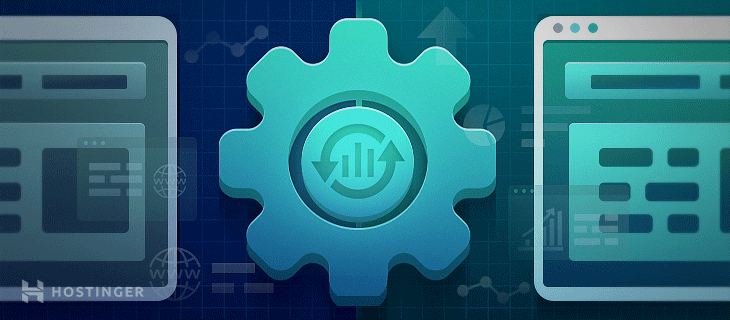 Every website serves some sort of purpose, from selling a product to growing its audience. So, learning how to drive visitors to take action on your site is essential to achieving your objective. Finding out how to increase conversions is a great way to help your site reach its goals.
Conversion Rate Optimization (CRO) is the process of testing and improving user experiences and a site's performance. The goal is to increase the percentage of people who convert.
Here are five essential steps to help optimize your website for conversions.
1. Test Usability
For visitors to take the desired action on your site, the first step is to check its user experience. Usability testing helps to catch anything in your website that might confuse visitors and can be improved.
Website statistics and analytics show your performance, but usability tests tell the reason behind it. One of the most common methods to test your usability for conversion is A/B Testing. This test puts two different ways of presenting your web page and asks opinions on which is better.
Another option to test your usability is by going through every web page yourself. Check each page's navigation and user experience. Can visitors find out who you are, what you do, and how to contact you easily? Take note of which areas you need to improve.
2. Use Trustworthy Hosting
Once you have noted all the elements to improve, make sure also to use a reliable platform. An important step on how to increase conversions is to have great speed and security.
If you use a website builder, choose a plan that offers excellent storage and security features. However, if you are looking for a trustworthy web hosting provider, look at the RAM, CPU, and bandwidth.
At Hostinger, we are proud to offer unlimited bandwidth and a 99.9% uptime guarantee with most of our plans. By having a faster and more secure website, you gain visitors' trust. With higher confidence from visitors, it will be easier to get better conversions.
3. Increase Mobile Conversions
Did you know that mobile devices generated 54.8% of global website traffic in early 2021? Learning how to increase mobile conversions helps to improve CRO. One of the most important parts of making your website mobile-friendly is through a responsive design.
There is no need to design mobile and desktop separately. However, you want visitors using mobile devices to have the same optimized user experience as desktop users. Some elements to take note of include:
Optimize button placement. When placing a Call-to-Action (CTA) button, visitors need to see it right away. In addition, placing a CTA button in the middle of the screen is easier for mobile users.
Accelerated Mobile Pages. Enable the Accelerated Mobile Pages (AMP) framework to speed up your mobile site's load times. Not only that, but Google also increases the visibility of sites with this framework.
Responsive theme. Save time by using a theme that can optimize mobile view as well. Test your design's mobile responsiveness using Google's Mobile-Friendly Test tool.
4. Optimize Landing Pages
Another essential CRO step is to create landing pages, static web pages that focus on getting leads using CTA. Companies found a 55% increase in leads when increasing landing pages from 10 to 15.
There are three steps to create a highly converting landing page. First, define what you want visitors to do on your site. Second, use a short and specific Direct Value Proposition to show what you offer. Lastly, come up with an actionable CTA with a clear and engaging design.
5. Increase Website Sales Conversions
For online stores, knowing how to increase website sales conversions can attract more customers. Some of the most common eCommerce marketing strategies include referral, email, and affiliate marketing. However, increasing website sales conversions is all about knowing your target audience.
For example, find out more about your potential customers from their:
Demographics – including age, gender, salary, and location.
Psychographics – consisting of personal interests and lifestyle choices.
Conclusion
Now that you know how to increase conversions with these five steps, apply them directly to your website. However, the conversion rate can also change over the smallest details. So, make sure to follow these CRO steps regularly to keep up with the latest trends.
Was this tutorial helpful?