If you're new to the realm of WordPress featured image, then this article is for you. We will cover everything you need to know about this feature: what it is, why you should use it, and how to enable it on your site.
What Exactly is a Featured Image?
Featured images or post thumbnails are used to represent your posts, pages, and custom post types. You can usually find them on your homepages, post pages, and blog archives.
Here's an example of a featured image: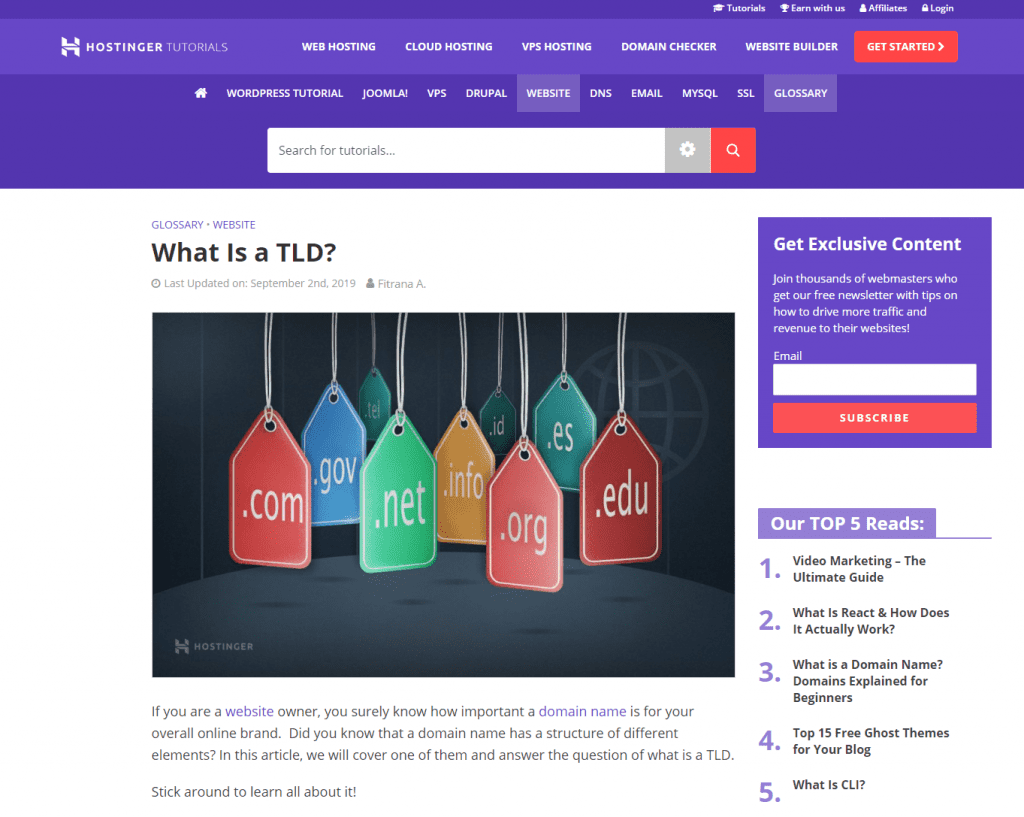 Other than that, featured images will also appear when your articles are shared on other platforms.
Why Use a Featured Image?
Featured images are more than just accessories for your website. Here are some benefits you'll get by using them:
Attract visitors — displaying enticing images will pique visitors' curiosity and encourage them to read your posts.
Increase the value of content — images help readers to understand your content better.
Set the website's tone — combined with the website theme, you'll get to define the tone of the site and determine how the audience perceives your brand.
Improve SEO — using the right keywords for the caption and alt text can boost your site's SEO.
Enabling Featured Images on Your WordPress Website
Unfortunately, some WordPress themes do not support featured images at all.
Do not worry though — you can easily fix this issue by inserting the following code to the theme's functions.php file:
add_theme_support( 'post-thumbnails' );
Once you're done, the featured image settings should be available when you create or edit a post.
However, the code above does not make your theme display the featured images — it only enables the option in your post editor. To show the images, you need to add the code snippet below to the file where you want them to be displayed:
<?php the_post_thumbnail(); ?>
The file that needs to be edited may vary depending on your theme, but the code has to be placed inside a loop.
After you're done, you can proceed to the following tutorials where we will guide you through the steps to add and resize WordPress featured images.
Adding a Featured Image to a Post
From your WordPress dashboard, navigate to the Posts menu, then click Add New.
Click the Featured Image tab under the Settings column, and then select Set featured image button.
If you need to upload an image to the Media Library, press the Select Files button. Alternatively, you can also drag and drop it to the appointed space.
Once you have set the image's alt text and caption, click Select.
Congratulations! You have successfully added your WordPress featured image.
If for some reason you want to remove the image, click on the Remove featured image option.
Setting WordPress Featured Image Size
Whenever you upload an image to WordPress, you can see that there are four default image sizes in the settings:
Thumbnail (150 px square)
Medium (maximum 300 px width and height)
Large (maximum 1024 px width and height)
Full size (original image size)
In some cases, these image sizes might not suit your needs. Not to worry, you can easily overcome this issue by following these steps:
From your WordPress dashboard, navigate to the Settings menu, then click Media.
On the Media Settings page, input the new sizes based on your needs. Hit Save Changes when you're done.
If you need more size settings, you can add custom WordPress image sizes to the functions.php file. Check out our article to learn more about it.
What are Header Images?
If you're using WordPress 5.0, you must have met its new block editor — Gutenberg.
One of WordPress' newest features that Gutenberg brings to the table is the Cover block. True to its name, this feature allows you to add cover images — or header images — to your posts and pages.
Unlike WordPress featured images, header images only appear on posts and pages where they serve as article covers and section dividers. However, these two features also share a similarity: some themes don't support them.
Here's how to add a header image to your WordPress post:
From your WordPress dashboard, navigate to the Posts menu, then click Add New.
Hover over the body of the post editor, and click the plus sign. Then, choose Cover from the Most Used tab.
Choose an image from the Media Library or upload a new one by clicking the Upload button.
Use the toolbar to add and modify texts to the header image.
Conclusion
Featured images are an essential part of your WordPress website. They help to attract readers, increase the value of the posts, and improve the site's overall SEO. And as you can see here, it's not hard to set them up.
Why don't you give them a try?